If you want to use toll motorways and highways in Hungary, you need a vignette.
In Hungary, there are only electronic vignettes (e-vignette). This means that you no longer have to stick anything onto your window. Instead, you can simply register your vehicle for an e-vignette online.

You can register your vehicle directly on this website. The process is very easy and it only takes a few minutes. You just have to know what your number plate is. You pay for the vignette directly online.

E-vignettes can be made valid straight away if you wish. However, you can also choose a later validity date if you want to travel in a few days' time.
vintrica is an authorised reseller of Nemzeti Mobilfizetési Zrt. in Hungary.
Select e-vignette
Enter vehicle category and registration number.
Pay securely online
Pay tolls simply and securely online.
Set off with no worries
Receive the e-vignette immediately by email or text message.
No more sticking! No more queuing!
With the e-vignette, you no longer need to pull off the motorway to buy an adhesive vignette. Cameras on the roads record your number plate and compare it with the database.
Pay securely online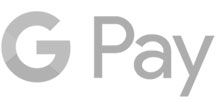 Digital annual vignette
Carefree throughout the year with the digital annual vignettes.
Buy now